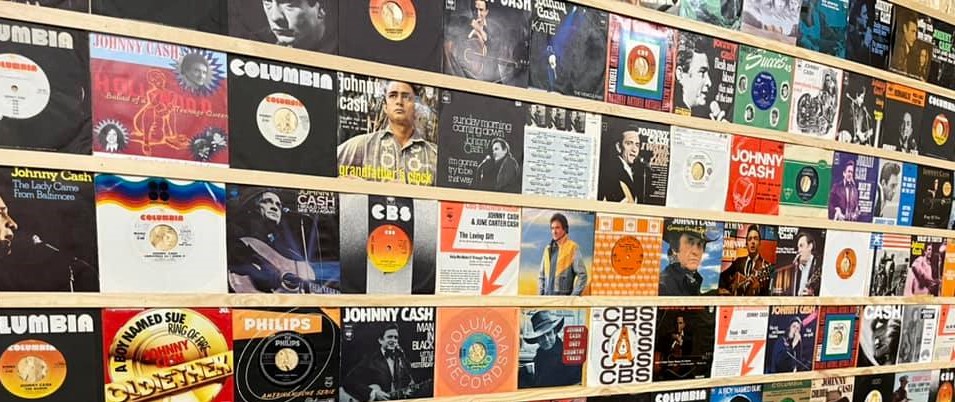 The man in black in randers
Hello, I'm Johnny Cash!
This is how you're welcomed into our new museum at Memphis Mansion. Elvis has been joined by none other than The Man in Black, Johnny Cash!
The museum opened on Johnny Cash's birthday on February 26, 2022, and was inaugurated by his grandson, Thomas Gabriel. The museum is the only stationary Johnny Cash Museum outside the US, and you can experience:
Johnny Cash's story, from his childhood in Dyess to the final years with American Recordings
Music from Cash's almost 50-year career and 97 albums

Denmark's largest Cash record collection, thanks to a donation from Alex Damsted

Handwritten notes from Cash, created for a baptism by a member of his tour staff

Original stage clothes from both Cash and June Carter

A lot of private photographs from Cash's own home, including ones of him and the Carter family

"Cowboy" Jack Clements guitar. Cowboy Jack wrote and helped produce some of the songs that Cash recorded
Original merchandise from Cash's tours, including a fan-made cap from Monteagle, which Cash himself wore

June Carter's necklace, and a police badge that Cash received from New Hampshire police officials

Original documents, letters, record contracts, autographs, etc.

A metal plate with the President's seal, given to Cash by President Bill Clinton

Signed metal signs and drumsticks by W.S. "Fluke" Holland
And much more! Come and experience the story of American country music's greatest legend!